Take control of your MIDI Keyboard!

VelPro is a velocity fixer for your USB MIDI keyboard controllers. It runs on Windows® and OSX®.
VelPro lets you create a custom response curve for each note of your keyboard. So if you're not satisfied with how your keyboard responds out of the box, you can correct its behaviour using our application.
To cope with the multitude of existing controllers, Velpro lets you customize:
The default response curve that will be applied to every note
Unless you tell it to use a specific curve:

For every black key
For every white key
For each individual note
How to use it?
Step 1 : Toggle your controller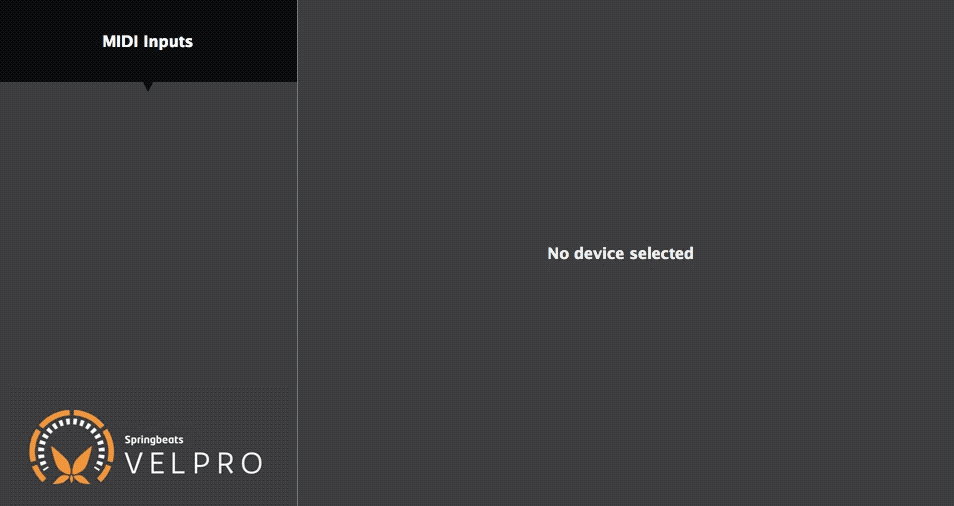 Plug your controller
Select and enable it
Change the default velocity response
Step 2 : Use VelPro as an input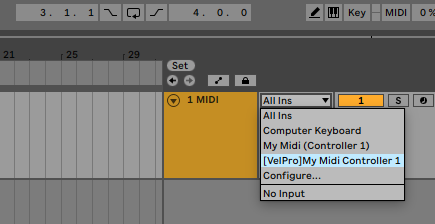 In your favorite music app, select the [VelPro] prefixed MIDI input
Step 3 : Play on your keyboard as usual!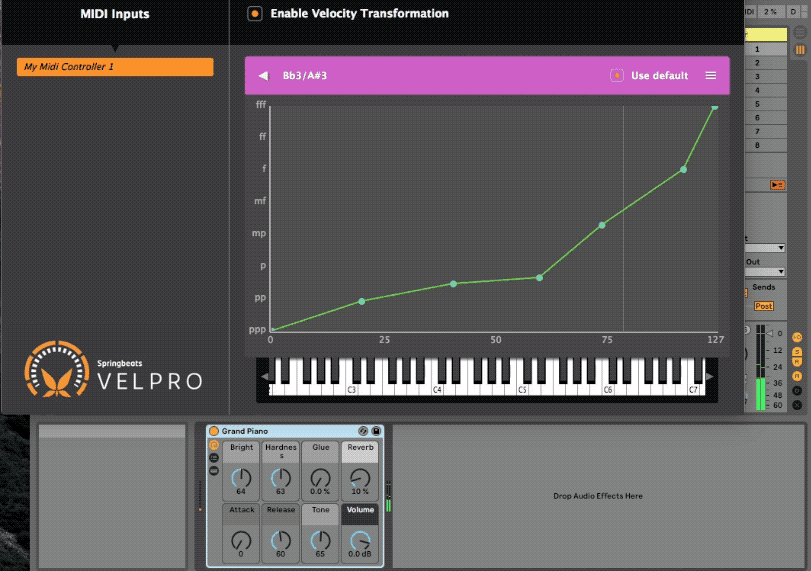 Play like you usually do. Your controller input automatically goes through VelPro before your music application.
Bonus: Explore finer settings and set a different curve for individual keys by unchecking their "use default" box.
Compatibility
PC with Windows® 8 up to Windows® 10 - 64bit.
Mac with OSX 10.8 or more recent.
A USB MIDI Controller Keyboard
Purchase
Click Checkout and complete these simple steps:
Your Springbeats account lets you manage your subscriptions and download your license again in case you lose it. Your license can be activated on 3 different machines. For more information about our data retaining policy, please read our legal notice.
Need help? Don't hesitate, contact us at sales@springbeats.com.
Purchase Now!
Only 29.90 €
Download Free Version
Free version does not save your presets! Please consider purchasing a full license if you like the product and would like to unlock its full potential!