Here it is. The latest version of Autotheory has been released after long months of hard work and a 3 months beta period.
This version, while still maintaining all the features of the previous one, lets you be even more creative than before, with new included tools. Check out this quick overview:
Video doesn't exist anymore.
The first thing you'll notice after watching the video is the new user interface. It looks cleaner and lets you access the new features without compromising on simplicity.
You will then probably notice the sequencer at the bottom. Autotheory now lets you record up to 8 scenes of different lengths. It synchronizes with your DAW using Midi Clock.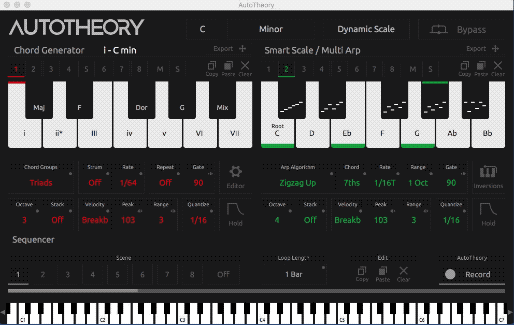 The chords and melody part of each scene can be exported by simply drag-and-dropping the "export" button onto your DAW: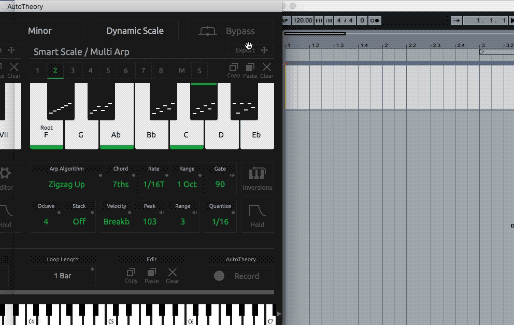 Speaking of melody… the black keys of your right hand are now assigned to fully customizable arpeggiators: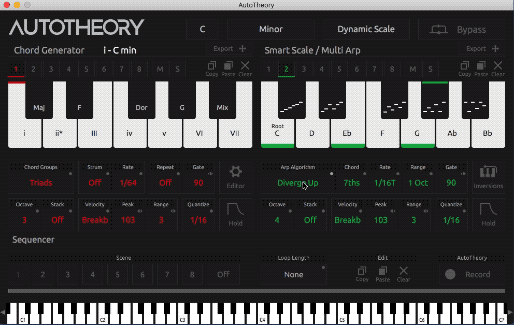 There are plenty of other features for you to discover. Check their website and youtube channel for more!.
---